Reviving Real Estate Market Portends Higher Property Taxes
Property reassessments for Harford County and the rest of the state that came out at the end of 2015 contained mixed blessings for homeowners.
On one hand, valuations increased for the first time since 2010, albeit marginally, about 2.5 percent on average for residential properties in the one-third of the county that was reassessed last year on the three-year rotating basis. This area covers the northern tier of the county, Joppatowne and Havre de Grace.
The higher valuations would suggest the real estate market is improving, ever so slightly, in the county.
But those higher assessments also are likely to translate into higher property tax bills some day, because the other component of the bill, the local tax rate, probably won't be cut by county and municipal leaders. (Well, Aberdeen did cut its rate last year, because it can now rely on another form of taxation, hotel rooms, but the city's rate was also the highest among the three local towns.) Each penny on the Harford County property tax rate generates about $2.6 million in revenue annually. The property tax rate, which is almost never changes because higher assessments mean more tax revenue, is $1.042 for every $100 of assessed property.
When real estate values are rising, more taxes are generated without one elected official lifting a finger. As that happens, more revenue invariably will be spent, not returned to the property owners in lower tax bills.
The Maryland property tax system has long been a threat to people who have lived in their homes for decades, paid them off, retired and essentially live on fixed incomes. Higher valuations can run amok for these folks, despite so-called circuit breaker features of the tax laws designed to cushion against being taxed out of one's home.
During the recent recession, our state's leaders could have done the sane thing and taken a long, hard look at the property tax system, but then any changes might have compromised the revenue stream for a bloated government apparatus.
With flush times on the brink of returning, don't count on any property tax relief, because those who control the government purse strings will be preoccupied with spending, not saving.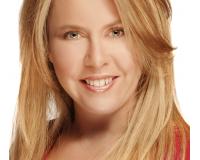 Author:
April Love Raimond
Phone:
410-929-3068
Dated:
January 26th 2016
Views:
339
About April Love: April Love Raimond Listing Specialist April, a listing specialist with the team, is a Maryland n...