Influencing Factors On The 2015 Maryland Housing Market
Median home values grew in Maryland by 3.9 percent in the past year. Currently, the average house value in the state resides at $256.700. We predict a 2.6 percent increase in 2016. Specialists expect a moderate growth for the value of Maryland real estate despite a minor slowdown in recent sales. The median sales price might reach $263,000 by March 2016 according to Zillow.

A shift towards defense, education and medical care influenced revival in the state's sales by creating several thousand jobs. These upturns strongly impacted the financial power of home buyers. If the job market continues at this steady pace, we believe employment will rapidly put the whole state back on the map of mortgage delinquency free areas.

Two aspects where Maryland continues to struggle: foreclosure rate and mortgage delinquency. The national value of foreclosed homes is 3 out of 10. Maryland has a rate almost double that. 5.4 of 10 Maryland homes are impacted by foreclosures which still influence the housing market through the next several years.

Mortgage delinquency: the national value is 6.3 percent – this value indicates the number of homeowners who fail to keep up with their mortgage payments. Maryland spiked up with a rate at 8.7 percent. Many homeowners owe more than their home is worth. Home values fell by 20% and the percent of underwater homeowners in Maryland rose to 22.4%. Housing inventory shrunk in the past couple years, so these factors have become more balanced recently. Maryland still has minor workplace shortages and lackluster incomes leaving mortgage payers underwater. Recent analysis shows that fewer Marylanders fell behind on their payments. However, there are still too many delinquent loans to claim that the market fully recovered. The percent of Maryland loans in the foreclosure process push the state to the ninth highest position last summer according to the Mortgage Bankers Association. In Baltimore, the Civil Justice, which helps people who face foreclosure, encountered issues. Mortgage servicers experienced a backlog of cases stretching back several years.

Some banks would rather opt for short sales rather than foreclosure. Typically, foreclosure involves a lengthy and expensive process. We noticed that short sales appear to be growing in Maryland. State foreclosure sales decreased by 44 percent in the recent past while short sales increased by 28 percent in Maryland. Sometimes, banks avoid putting distressed homes on the market immediately since a neighborhood's prices may have fallen.

We also want to point out Maryland's cities and their median home values. It seems that huge differences exist within the state's cities and suburbs. Baltimore registered a median home value of $102,200. Annapolis reached $366,700. And ,Silver Spring is currently heading for an even larger figure at $370,300. Baltimore has increased by a 1.6% forecast for the following year. Silver Spring should increase by 0.3% if our housing market predictions prove accurate.
If you consider Baltimore an affordable place to live, take a closer look at the details of its local housing market. With a wide offer of 4,481 homes listings on Trulia Baltimore, 5,826 recently sold. Nearly 3,000 of these sales were foreclosures or auctions. The median sales price dropped by 6 percent between January and April 2015. The average price per square foot also decreased by 2.2 percent from $132 during the same time last year. This year, we also noticed a notable difference between the average listing price and the median sales price: the average listing is $225,588 (with a 5.2 percent increase); the median sales price is only $159,700 (with a 6 percent decrease on top of a decline of 8 percent from the last quarter). Basically, sellers continue listing homes at higher prices, but final sale prices on these homes have dropped. The trends reflected on Trulia Baltimore indicate a 36.1 percent decrease in number of sales for 2015.
Otterbein currently stands as the most expensive neighborhood in Baltimore with a median sales price at $466,250. Shipley Hill rests at the other end of the line with properties averaged around $33,000. We see the recent protests in Baltimore as a hall mark of the disparity of income between different social classes: in the very same city, some homes are even listed above $1,000,000. But, some neighborhoods fall below the typical marks of poverty and present quite hostile living atmospheres. One out of three homes are abandoned or foreclosed. These events indicate severe socioeconomic issues with roots in racism. Unfortunately, these issues detract from the value of the city as a whole and lead to a very unstable housing market.
A twist in the local economy is, perhaps, the only thing that could possibly spin this entire situation around in favor of homebuyers. Creating fulfilling jobs with income levels that allow people to actually make real estate moves is the only answer for Maryland as a whole. Observing so many differences between the various neighbourhoods, cities and regions inside the state in the past few months, the only concrete housing market predictions we can make for Maryland as a whole is to wait and see. Real estate is often fraught with twists and turns. Several positive numbers show the potential for moderate growth that could settle the upheaval from years past. However, that information may be more pertinent to millennials or wealthy buyers searching for their first home rather than the residents of the more blue collar areas of northern Maryland. More importantly, this information may not help those of you struggling with a foreclosure.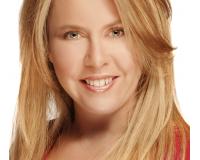 Author:
April Love Raimond
Phone:
410-929-3068
Dated:
February 1st 2016
Views:
498
About April Love: April Love Raimond Listing Specialist April, a listing specialist with the team, is a Maryland n...