City Living Its A Lifestyle Choice
You either love it or you hate it . On a daily basis I have conversations with homebuyers or renters thinking about living in the city. As they verbally weigh the pros and cons, I always tell them, " City living is a lifestyle choice."
We have an antiquated infrastructure that recently caused gridlock traffic. We have parking tickets. It's too noisy. There's too much crime. The taxes are higher. There's less living space per capita, and why in the world would you ever want to raise a family here? Oh, and don't forget the rats; some that are large enough to have collar, a leash and a name. Alright, but hold on a minute. On the flip side we have a plethora of restaurants from white table cloth to greasy spoons, historical landmarks and museums, parks, national sports stadiums, and unique shopping venues; things that are not as easily accessible in the suburbs, and quite honestly such diversity that provides the opportunity for daily educational experiences and lessons in tolerance and acceptance.
So let's explore "the flip side".
Yes, I know there are restaurants everywhere, but within the city, residents can eat delicious food from essentially every world culture all from within a few blocks of their own kitchen. And if you don't feel like leaving home, even the local sushi bar delivers. Baltimore, well-known for it's seafood, has plenty of crab shacks, and trout joints, both of which lure locals and tourist from across the globe. So many of these local eateries have become regular gathering places for the local urban tribe, families and friends. Often, these spots are self-proclaimed by patrons as "My living room", "My dining room," or even "My kitchen".
For a day of history or eye opening artwork, a cultural experience is right outside your door at places like Fort McHenry, American Visionary Art Museum, The Museum of Industry, or The Babe Ruth Museum just to name a few. It's a beautiful thing having these at your doorstep, especially when eager out of town guests come for a weekend visit. They offer a delightful way to show off our city.
Feeling sporty or want to take in some national sports competition? It's all right here. Go to a Ravens or Orioles game and you can enjoy pre-game festivities at a local watering hole, walk to the game, drink like a fish and not worry about the drive home, since you'll be able to stumble back when the fun is over. Or hey, how many cities can watch their streets be transformed into a high speed race track for a weekend?
Original, organic, local, and reducing your carbon footprint important to you? The city offers one of a kind boutiques and niche shops that sell anything from high end designer items to funky vintage clothes and furnishings. You can clothe your kids in cutie patootie garb or bring home gourmet pupcakes for your furry kids. You don't have to go too far to find shops to accommodate these needs. For health conscious and folks who want to save the environment, we have open air farmers markets, indoor municipal markets, where, on any given day, you can find pesticide free greens, hormone free meats, and eggs from free frolicking chickens.
As far as raising a family in the city, there are probably more opportunities in one afternoon outing to learn about diversity and acceptance than you would find in a month in the suburbs. The exposure to not only the good things the city has to offer, (those things that were mentioned earlier), but to the problems and negative aspects of the city, from litter, to homelessness, violence, and crime, give good talking points and ways to teach children about helping others and all the reasons why it is important to be a good community citizen.
Indeed city living is a lifestyle choice, Terri Harrington, a Locust Point resident moved to the city four and a half years ago when the prices started coming down. She had worked in the city most of her career and finally decided to make the move from Lutherville/Timonium . She says " Now that I live here, I am truly sorry I didn't make the move earlier." Harrington told me, "When people complain about the taxes, I tell them, "I am glad to pay them as there are far more amenities in the city. Also, there is a much greater sense of community that I never had living in the county (Mays Chapel). City dwellers are far more active in their neighborhoods. There's nothing like going to the grocery store, a local bar or restaurant or church and seeing your neighbors. It's just easier to get to know your neighbors living in the city!
This lifestyle choice is not for everyone, but I can assure you, if nothing else, you will become a master at parallel parking!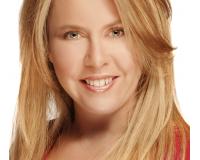 Author:
April Love Raimond
Phone:
410-929-3068
Dated:
December 12th 2015
Views:
412
About April Love: April Love Raimond Listing Specialist April, a listing specialist with the team, is a Maryland n...