The State Of Maryland Is Giving Away Money To Help You Buy A Home
The State of Maryland has a great program to help home-buyers obtain home ownership and now first time home-buyers can get a tax credit too with it!
If you have not owned a home in the past three years in the State of Maryland, there is an EXCELLENT chance you will be eligible for assistance of $5,000 at a MINIMUM. And even if you have owned a home in the past three years, there are targeted areas where you can buy again without the 3 year wait. For example, the entire City of Baltimore is classified as targeted so anyone can get $5,000 in assistance as long as they don't own any other property when they go to settlement.
The Maryland Mortgage Program offers $5,000 in assistance or potentially more depending on the buyer's employer for down-payment or closing cost assistance. So, if a buyer is purchasing a $200,000 home and they need 3.5% of the purchase price ($7,000) as a down-payment, this program will give them $5,000. If they then receive a full seller contribution for their closing costs, they only need to come up with $2,000 of their own monies!
The income limits are very HIGH using this program and it is available in every county in Maryland. Check it out f at www.mmprogram.com. Now on to demonstrate the income limits, you buyers can qualify for this grant in Prince George's, Montgomery, Calvert, Frederick and Charles counties for a 2 person household making $129,000 or less (3 person household is $150,500 or less). And in Baltimore, Baltimore City, Howard, Anne Arundel, Harford and Carroll counties you can qualify for a 2 person household making $102,720 or less ($119,840 for a 3 person household)! Quick side note, all counties in Maryland qualify...I am only listing some counties in Maryland here as an example. Call or Text or email me for more information.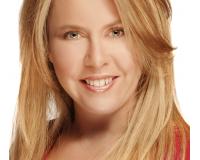 Author:
April Love Raimond
Phone:
410-929-3068
Dated:
May 12th 2016
Views:
4,285
About April Love: April Love Raimond Listing Specialist April, a listing specialist with the team, is a Maryland n...